Education begins in infants.  They are aware of the things around them and as they grow and develop, they quickly work hard to find ways to investigate and explore.  This can mean watching me shake a rattle and sing a song as they try to reach for the rattle.  Facial expressions, done repetitively, an infant will try to make the same face.  Age-appropriate toys, a variety of textures, ones that make noise are fun.   Infants are repetitive in play for the purpose to explore the world around them.  Through this repetition, an infant begins to learn that what they do has an effect on what is around them.  Playing peek-a- boo, singing a nursery rhyme and simple hand movements will often captivate an infant and as the weeks and months pass, they will try to imitate my actions.
I love infants and a lot of time and care continues to toddler age and preschool.  We play games such as 'peek-a-boo' or 'pat-a-cake'. Sturdy cardboard books are provided and read to them. Toys that are responsive to the infant's actions, such as grasping toys that require different types of manipulation, skill-development materials such as stacking materials or activity boxes and containers to fill and empty; also a selection of balls of different sizes, textures, colors, bells and rattles. This supports eye-hand coordination.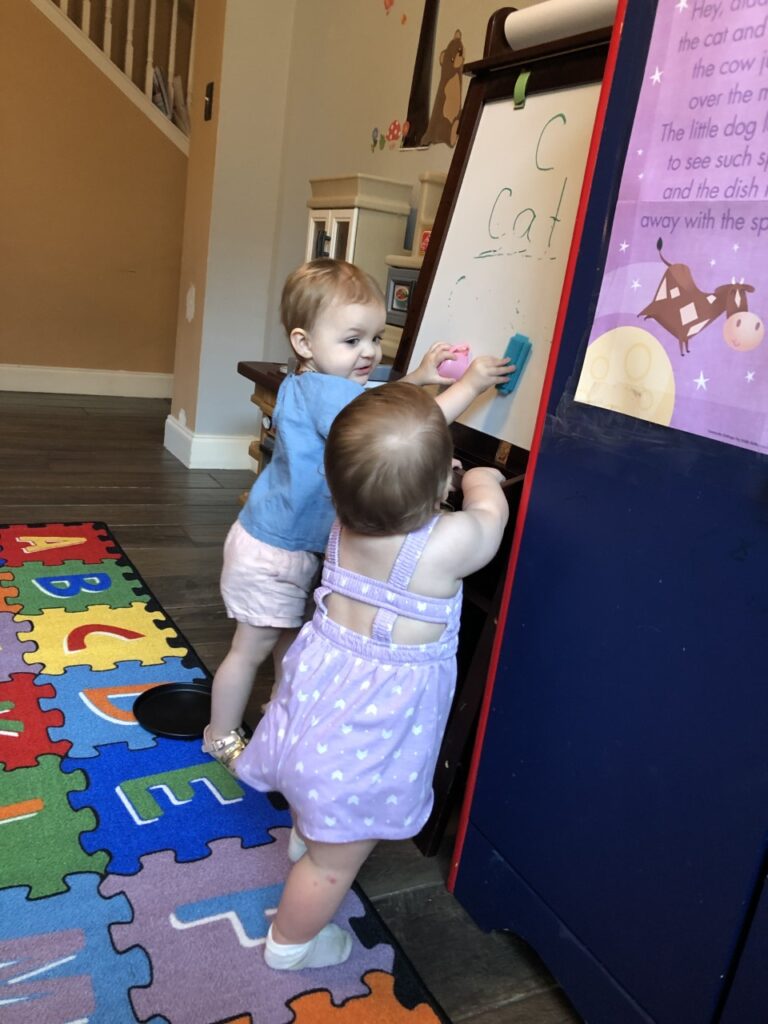 Infants love toddlers, follow them, watch them and LEARN from them.  Infants advance much faster.
Toddlers (18-24 months) are still learning mainly through hands on experiences.  I give structured, set amount of time for free play everyday.  Play allows children to learn to connect socially, use their imagination, and solve their own problems.  We have dress up, painting, puppets, music and fun cleaning up.  Toys are rotated regularly giving more opportunity in play.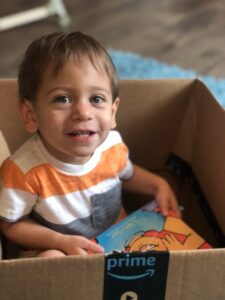 Our consistent schedule provides expectation and stability.
Three and Four year old's are given learning activities in letters, numbers, colors, and shapes. 
Also, themes are a great fun way of learning much more.  Skills, such as cutting, gluing, pre-writing and pre-reading are added.
All of this learning and growing in a relaxing home environment which will keep the stress levels down and help children to learn.   It's important to understand that the idea is that the child "feels" comfortable and accepted.
Toddlers are given opportunities to learn through small and large motor skills, music, stories, water play, puppets, puzzles, sorting, building blocks, sand box, picnics, chalk, outside art, games, climbing, balls, sensory bins, painting and so much more.   This age is so fun!